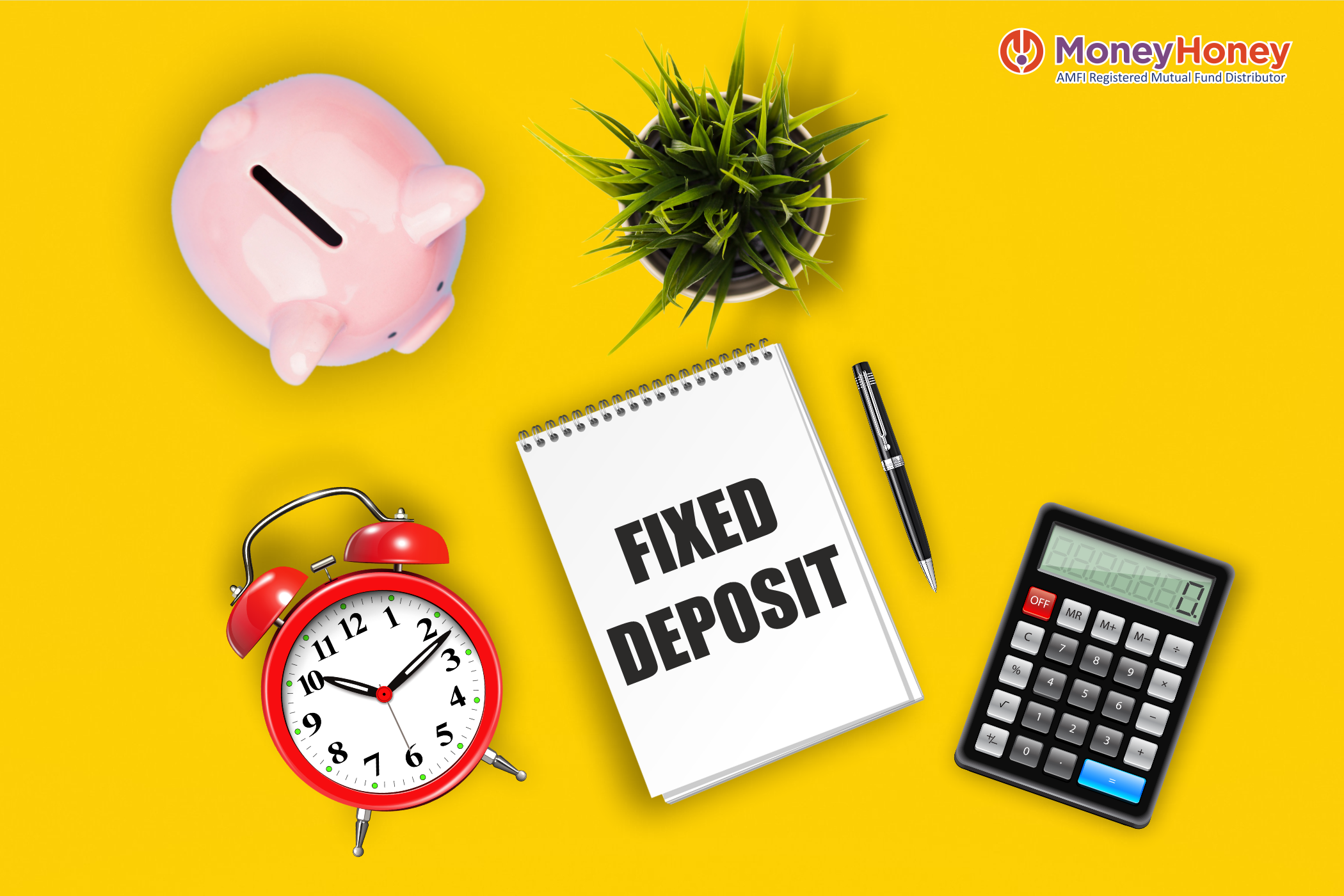 Are fixed deposits really bad for your financial health?
The Indian society believes in saving money. It is a tradition. And even today, there are people who believe in this tradition and its long-term benefits. It has been observed that a large part of our savings lands in fixed deposits. Many of us are familiar with fixed deposits. They offer us peace of mind, until we log into our social media accounts. A simple search on various social media platforms shows us that fixed deposits are not a most attractive or popular investment destination to park your money. Rather to put it bluntly, many social media influencers look down upon fixed deposits. Fixed deposits are their punching bag. We are told umpteen times that fixed deposits do not help us beat inflation in the long-term and hence we should stay away from parking our money in them. But are fixed deposits really a serious drag on our financial portfolios? Let's look into this into detail:
Beating inflation
It is true that many fixed deposits offer returns less than inflation. Especially, if we look at the post-tax returns, they appear laggards. However, there are times they do score on returns' front as well. Take the current situation Monetary Policy Committee of the Reserve Bank of India (RBI) has projected inflation at 5.1% for FY2024. At the same time, one-year fixed deposit of State Bank of India offers a rate of interest of 6.8%. If we go searching for better yields, then small finance banks, select good quality housing finance companies are offering higher interest rates. This means that investors are getting compensated adequately especially those who are in the lower income tax slabs.
A point to reiterate here is the rate of interest is not the only reason why one should consider investing in a fixed deposit.
Emergency fund
One of the key reasons why fixed deposits should not be shunned is the ease of liquidity it comes with. Bank fixed deposits make a good source of funds in an emergency. A household should maintain at the least six to 12 months of expenses in a safe deposit. In case of an emergency such as loss of income, this money comes in handy. Emergency funds should be easily accessible and should not be exposed to market risk. So, equities are ruled out. Since fixed deposits can be liquidated at a click of a button, they can be used to build emergency fund.
Near-term financial goals
If you already have an emergency fund in place, then you have managed your personal finances well. So, you can focus on your near-term financial goals. These may include paying for your child's school fee the next year, funding your vacation or even a down payment for a car. Since you know that you do not have much time on hand, say a year or two, you need to remain invested in a relatively stable asset class. You cannot keep money in equities. Think of a situation – can you tell your child not to go to school just because stock markets have halved and the money kept for school fees has also halved? Hence, for funding near-term financial goals always keep money in fixed deposits.
Diversification
Investing in fixed deposits helps to reduce volatility of your investment portfolio. When stock markets tank many individuals turn weary of investing in volatile assets. However, that is not the right approach to investing. You should rather take advantage of volatility. This can be done by investing more in stocks when they are down. If you are fully invested in equities all the time, where are you going to get the capital to deploy when stocks come down? Hence, your allocation to fixed deposits can come in handy in such times.
The right approach
Fixed deposits have a place in each portfolio. For long-term financial goals, investors should invest in diversified equity funds. Aggressive investors can allocate money to mid-and-small-cap equity funds as well. But when it comes to creation of emergency funds and near-term financial goals, do consider investing in fixed deposits.
Fixed deposits issued by good quality housing finance companies and corporates along with non-convertible debentures can help you in taking exposure to fixed income asset class. These high yield instruments can effectively offer you better overall risk-adjusted returns on your portfolio. So, remember to diversify across issuers and invest across maturities, which will help you reduce credit risk and reinvestment risks respectively.
Disclaimer: This report is prepared in his personal capacity and neither the Author nor Money Honey Financial Services Pvt Ltd assumes any responsibility or liability for any error or omission in the content of the article. Investments in mutual funds and other risky assets are subject to market risks. Please seek advice from an investment professional before investing.