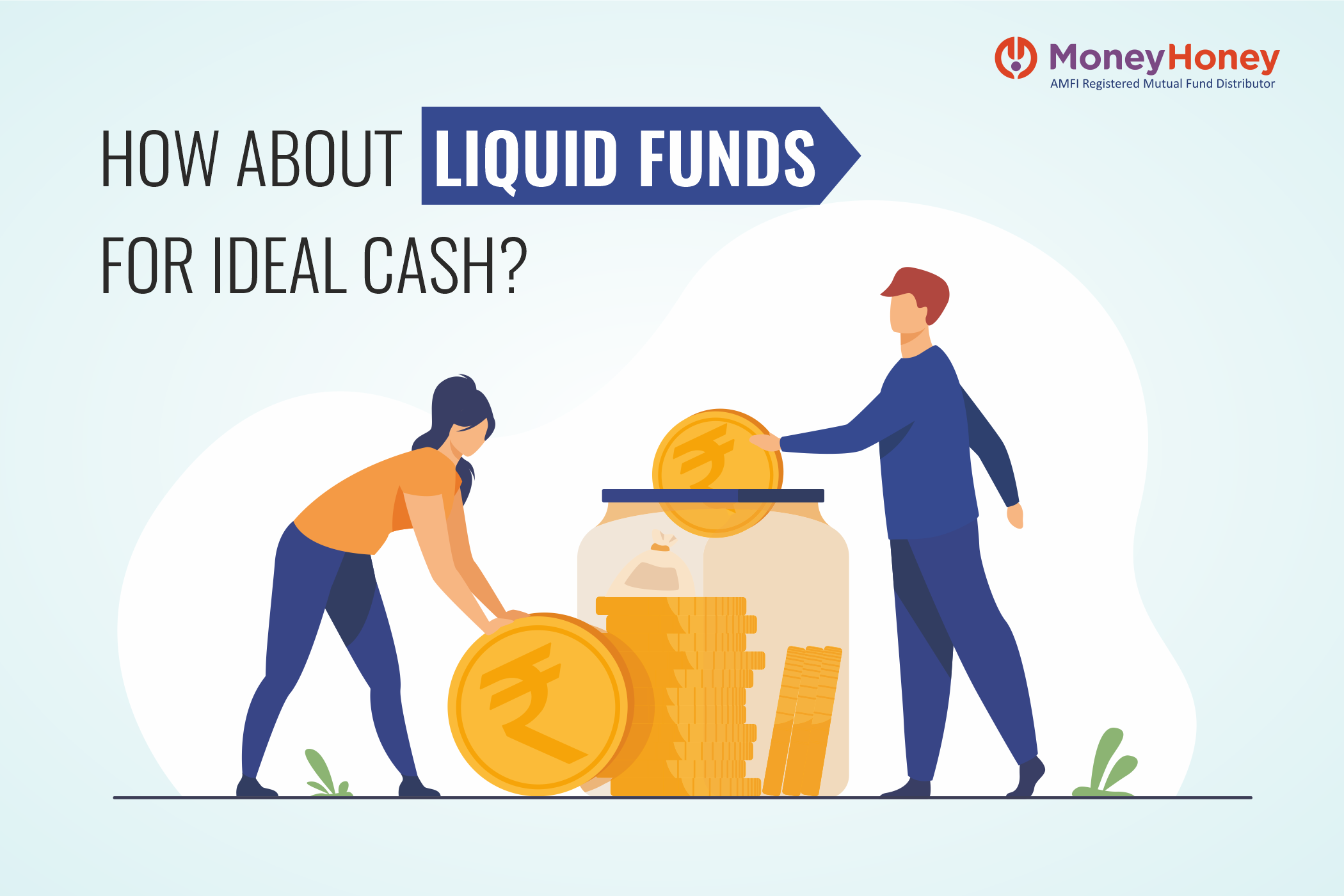 Looking to park your cash? Go for liquid funds
Mutual funds not only help you create wealth in the long term but also offer you some short-term parking facility for your idle cash. Many times investors have some cash. Call it ignorance, laziness or lack of drive, there are many investors who keep their money in savings' bank accounts. They keep their money in savings' bank accounts assuming that they may need money any time. As a result, these investors end up earning a modest return of around 3% per year. But if you park your money in liquid funds, then you can earn almost two times the returns offered by banks' savings accounts. Let us understand this in detail:
Liquid funds are mutual funds schemes which invest in money market instruments (types of bonds) that mature in less than 90 days. These include primarily treasury bills issued by the Reserve Bank of India, certificate of deposits, commercial papers and such other instruments. These schemes thus earn returns available on short-term bonds. Each time an instrument matures a fund manager redeploys the proceeds into similar instruments. This ensures that in a rising interest rate environment, investors get to redeploy their money at higher interest rates
In the current interest rate cycle, the RBI has chosen to increase interest rates. The repo rate—the rate at which the RBI lends money to commercial banks— hit a low of 4% in May 2020. The RBI did not act on it till the end of CY2021. However, since May 2022 till today, the rate has been gradually hiked and the rate now stands at 5.9%--a hike of 190 basis points. Since the very short-term interest rates too are going up, yields of liquid are surging.
Liquid funds, on the average, earned an absolute return of 1.25% in the quarter ended 30 September 2022, compared to 0.76% earned in the quarter ended 31 December 2020, according to Value Research, a mutual funds research firm. Current yield to maturity for these liquid funds, as on 31 October 2022, stood around 6.5%. Even if one accounts for an expense ratio of 50 basis points, which is on the higher side, then also expected annualised yield of liquid funds works out to be 6%. This makes it a very attractive proposition.
Liquid funds focus on investing in high quality fixed income instruments. Most schemes exhibit low credit risk and interest rate risk according to their potential risk class matrix – a measure of maximum risk a fund manager can take, announced by fund houses. This should work for those investors who want to go for low risk investment options. Also, fund managers of liquid schemes tend to prefer safety, liquidity and returns in that order when they are investing money.
Redemption proceeds of units of liquid funds are credited to the bank account of investors on the next business day. SEBI has allowed the fund houses to offer 'insta credit facility' which pays out the money to investor within minutes. Maximum limit for instant redemption is up to Rs 50,000 or redeemable balance whichever is lower, per day per scheme per investor (PAN level).
The units of liquid funds are allotted to investors only after the subscription money reaches the bank account of the mutual fund house. Liquid funds have graded exit loads if units allotted are sold within seven days from the date of allotment of units. The graded exit load ranges from 0.0070% (day 1) to 0.0045% (day 6). This is done by the SEBI to discourage hot money entering in these schemes. Investors with a shorter investment span can invest in overnight funds.
Investors should note that gains booked on liquid funds (and other non-equity mutual funds) units held for less than three years are considered short-term capital gains and taxed as per slab rate of an investor. For gains on units held for three years and more, the tax rate is 20% post indexation, and the same are considered as long-term capital gains.
Hence, savvy investors can make the most of the short term money at hand by investing in liquid funds.