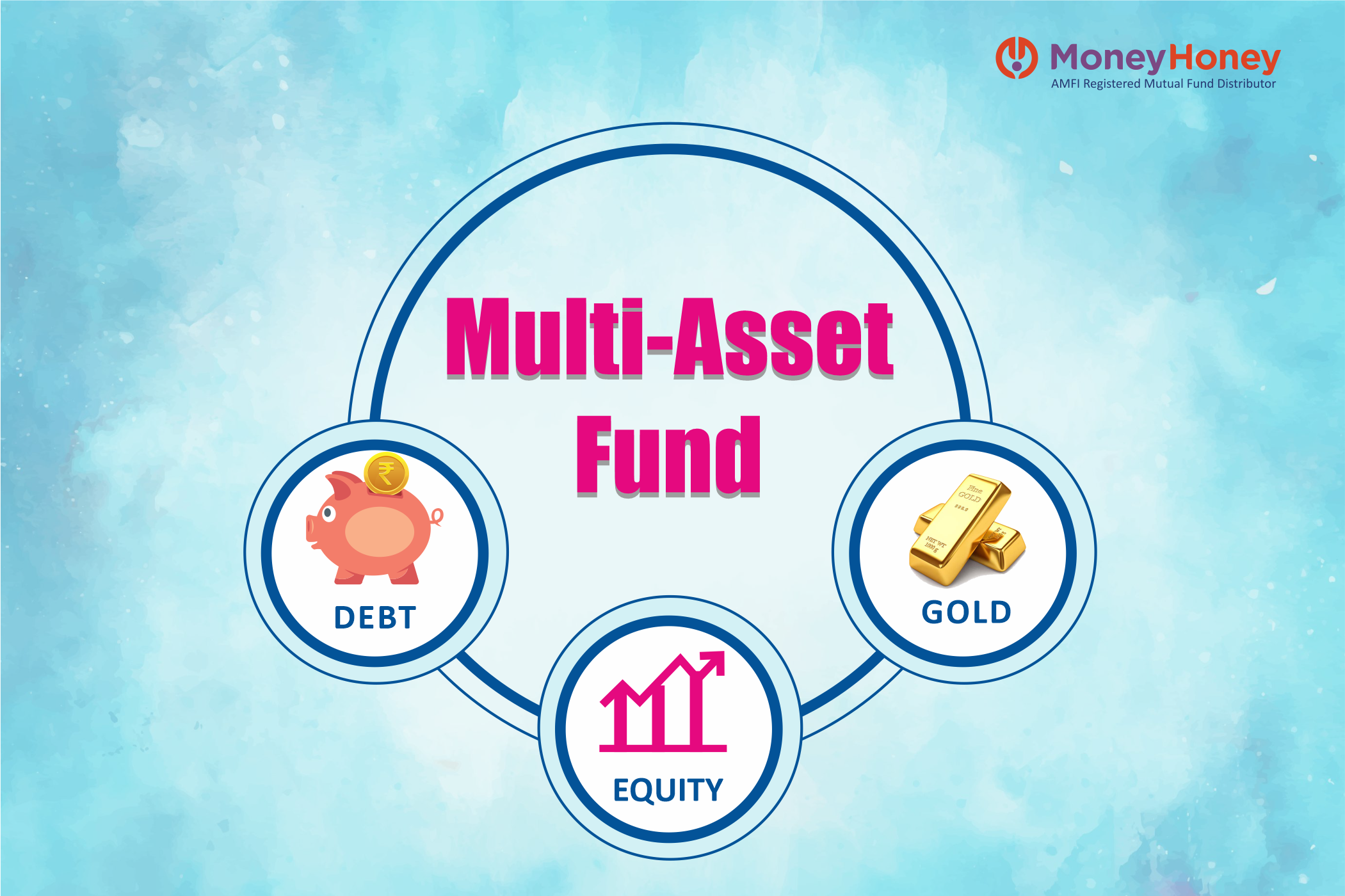 Diversification helps: Can multi-asset funds work?
Warren Buffet aptly termed diversification as 'protection against ignorance'. Though many experts try to predict the future and identify the next big winners, in the world of investments getting all calls right is next to impossible. Even if you get six out of ten calls right, you may emerge a big winner. This highlights the importance of staying diversified. Especially, at a time when the global economy is staring at recession and Indian economy is expected to consolidate ahead of a broad based recovery, investors have two situations following each other. First: a period of volatility across asset classes. Second: a period of broad-based growth. The best way to position yourself in such a fast-changing situation is that you build a portfolio diversified across asset classes. This is easier said than done. Let us understand this in detail:
Investing across asset classes is a skill. Even if you are investing through mutual funds, figuring out the relative attractiveness of assets is a tough call. Scheme selection to represent each asset class, remains a challenge for many. Also if an investor wants to rebalance her asset allocation, then she incurs costs such as exit loads and taxes on capital gains. Investors who have access to good quality advice may tend to do well, in spite of all these challenges. Such investors build portfolios using a mix of diversified equity funds, short duration funds and gold funds among others. But they too want some solution that will work on auto-pilot mode, where they need not keep tinkering their investment portfolio and a professional fund manager makes the investment decisions.
Multi-asset Allocation Funds (MAF) can work for investors with such needs. These schemes invest minimum 10 per cent of money each in at least three asset classes - stocks, bonds and gold. A fund manager allocates money in line with the investment mandate of a scheme and the stated asset allocation bands, after factoring in relative attractiveness of asset classes. Some schemes such as Tata Multi Asset Allocation Fund, ICICI Prudential Multi Asset Fundalso invest in silver and other commodities.
MAF as a category delivered 13.64 per cent returns in the last three years ended 13 January 2023, as per Value Research data. Compared to this, flexi-cap funds and short duration funds gave 14.09 per cent and 5.72 per cent returns, respectively. Gold has been a key driver of returns over the last three years, with gold Exchange Traded Funds (ETFs) offering 11.53 per cent over the same period of time.
Since asset classes go through periods of consolidation and boom, investors are better off ignoring short term returns. Chasing returns can be detrimental to the interests of the investors in the long term.
MAF helps investors to take exposure to all relevant traded asset classes at one go. Most of these schemes have large allocation ranges to the individual asset classes. For example, most of these schemes allow exposure to equity in the range of 20 per cent to 70 per cent. Fund managers are allowed greater degree of flexibility to pick and choose the right securities and build a portfolio that should offer healthy risk adjusted returns in the long term. These schemes can be all-weather offerings and fit in the core portfolio for most investors.
Investors however have to set their expectations right from these schemes. Many times investors think that such go anywhere products are absolute return products. However, it is not the case. Even these schemes can lose money in the short term. Sometimes investors confuse these schemes to be the best performing schemes. But it is far from the truth. These schemes tend to score when the stock market is doing extremely well and keep going up with relatively high valuations. In such phases due to exposure to bonds, gold and other assets MAF tends to score low.
Despite the limitations these schemes can significantly create wealth for the investors. As the mutual funds are allowed to take exposure to new asset classes like commodities, real estate investment trusts, infrastructure investment trusts, and business cycles and interest rate cycles turn shorter, the MAF will have an increasing role to play in many investors' portfolios. Investors however, should have a long term view of a minimum five years. Invest through systematic investment plans to reduce the timing risk. MAF schemes offered by ICICI, Tata and HDFC mutual funds can be considered for investments.
Disclaimer: Investments in mutual funds and other risky assets are subject to market risks. Please seek advice from an investment advisor before investing.