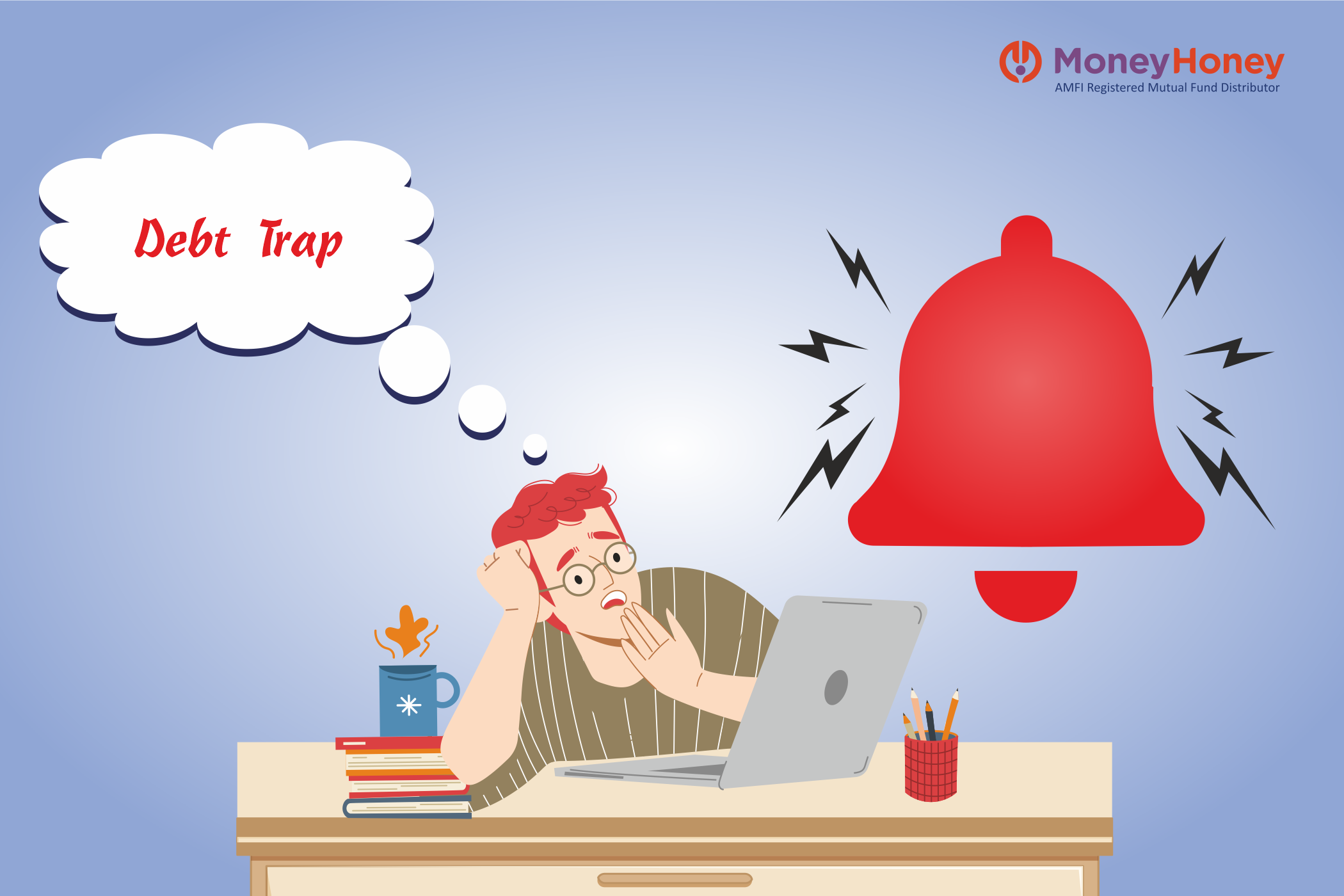 Festive season round the corner: Beware of a Debt Trap
The Ganapati festival marks the beginning of a festive season in India. This is the time to loosen the purse strings for many Indian households. Industry estimates, channel checks and the response to various marketing campaigns around eleven days of Ganapati festival suggest that households are spending big on shopping, spending and celebrations. After all, they are celebrating after a gap of two years, which were lost due to Covid-19 pandemic.
Amid this exuberant spirit a key thing you must be careful about is how much you would spend to celebrate the festivals. It is important to understand the difference between borrowing to celebrate and celebrating well within your means. It is observed that there are people who borrow beyond their repaying capacity and fell in debt trap. This tendency compels one to sacrifice one's financial goals. Hence, it is important to understand this. Let us understand how you can avoid a debt trap in the glitter and pomp of the festive season:
Debt trap
Seeking instant gratification has become a norm among many individuals. 'Buy now pay later schemes' and traditional personal loans are two sides of the same coin Many times individuals go for loans they cannot service. If you are forced to take loans to service existing loans, then you are in a debt trap. It is an alarming situation. And the best way to deal with it is to avoid getting into one.
To avoid such a situation you must not take too many loans in the first place. Never borrow for wants. Needs can be funded with saving as far as possible. If they are urgent, then you can go for loans. But even in that case, the equated monthly instalment (EMI) amount should not be more than 30% of your net take home monthly income. Also keep your credit card usage under check. Borrowing to fund your wants can be a severe problem, especially in times we are staring at rising interest rates.
Two simple tips to avoid over-spending: Make a list of things you need- it stops you from shopping for things just because you saw them on the shelf or online. Include an item in your shopping list ideally only after one month of waiting – from the date of realizing such a need. This ensures that only genuine needs are attended to and wasteful spending is avoided.
"If you buy things you do not need, soon you will have to sell things that you need"- Warren Buffett. This golden quote has captured the essence of things written earlier.
Avoiding a debt trap
If you are already in a debt trap, do not lose heart. It is tough, but not impossible to get out of it. Speak with your bank and inform them about the true situation. In most cases, banks are willing to offer you a long-term credit line in the form of a secured loan against an asset to pay off all your high cost loans. For example, to pay off a personal loan at 18% rate of interest or balance transfers on credit cards, it makes sense to go for a gold loan or loan against some securities or a top up home loan which comes far cheaper.
You can also raise money from friends and family to overcome debt. You can also sell off some of your possessions and raise some money.
All these will help you to get out of debt trap over a period of time. But these have consequences.
Your credit score goes for a toss. You have to remain too disciplined and be focused on repayment of loans. In the meantime funding your other financial goals such as retirement, buying a house, child's education take a back seat. And to make up for those lost years, is a far uphill task.
Financial goals
While spending this festive season, do not lose sight of your financial goals. Continue with your systematic investment plans (SIP) in well managed diversified equity funds. You should be allocating more to your financial goals by starting a fresh SIP or step up your SIP. Though we are entering into the festive season and there is a boom in our economy, the developed economies in Europe and that of the US are staring at a recession and world over the interest rates are rising. The markets can remain volatile and can provide a good investment opportunity. This is the time to keep a track of your investments.
So, this festive season be cautious and spend well within your capacity to avoid a debt trap.