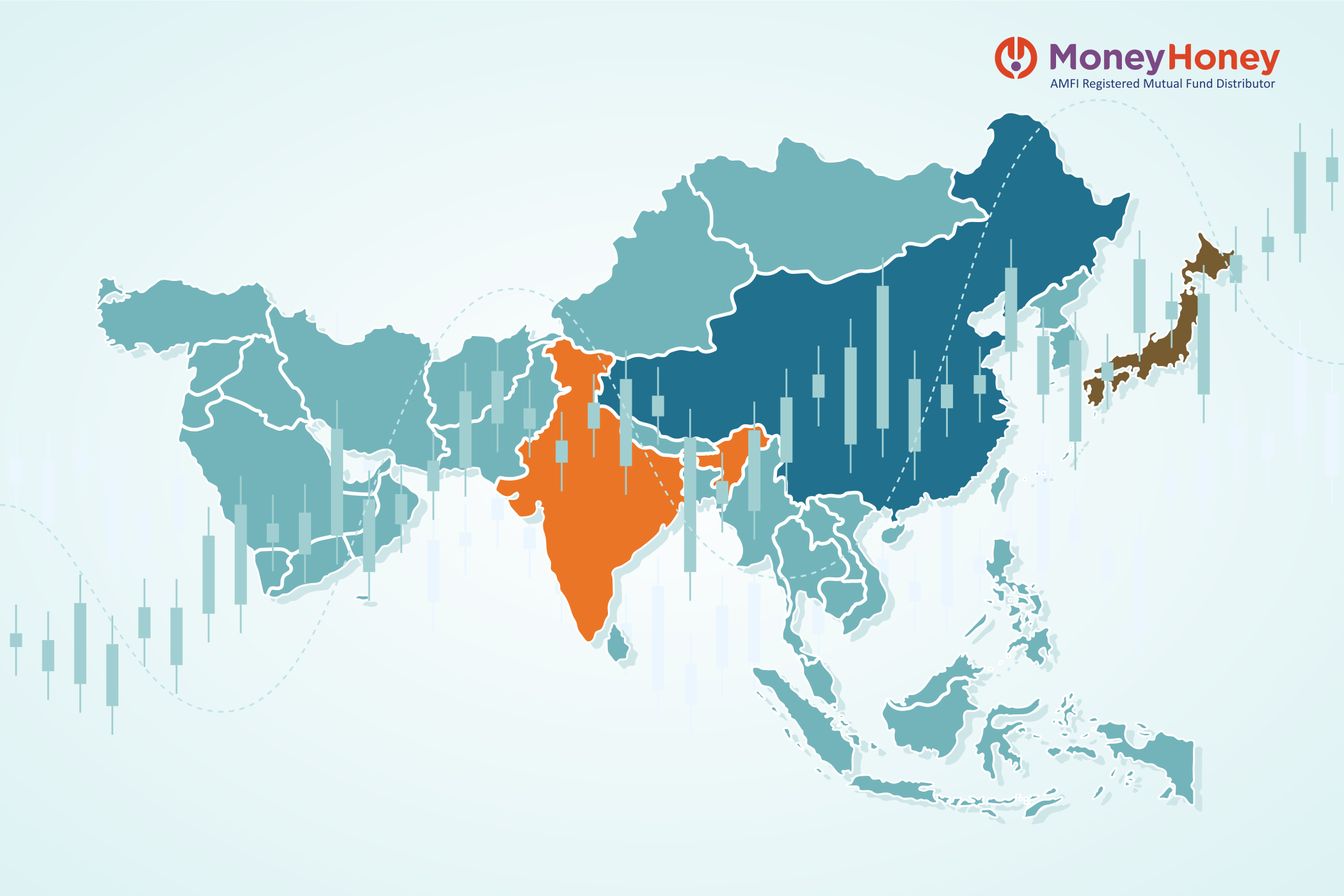 Is it the right time to look east?
A sift through various social media platforms and you will invariably come across someone poking fun at the long-term buy-and-hold investors. One such image talks about zero per cent returns in the USD terms for investors in Hang Seng over 30 years. Yes, you read it right. The moot point here is there is complete chaos in emerging markets, especially if you are looking at Asia excluding India. China, the world's second largest economy, has seen so much stress that even at single digit price to earnings multiple there are not many takers for the Chinese stocks. But if you go by the veterans' logic, the best of investment opportunities come when pessimism is at a peak.
Why are the markets falling?
China has been one of the key economies in the world. Since the second half of CY2021, the Chinese government's regulations have been eating into profits of many a company. Market forces are not allowed to act freely and the government intervention in business decisions of large corporations is very much evident. The new campaign 'Prosperity for All' seems more leftist in its approach. Also, Xi Jinping is elected for the third term, which indicates that there is no 'free market environment' in the near term.
To make the business situation worse the zero Covid policy of China is a serious threat to the economy. Geo-political tensions are rising between China and Taiwan, which in turn threaten the latter's economy. Supply chain disruptions are yet not fixed. This may take some time to improve. This means that inflation will be a continued concern. Steep increase in interest rates, barring China which has cut key policy rates, may also impact respective economies.
Is this an opportunity?
When nothing looks good one may wonder why one should consider investing in these countries. One cannot ignore valuations. There are many critics on the street who believe there is authoritarian regime in China. And they have a point. There is no transparency in the way the economy is being managed. There is a fear that shareholders' rights may be compromised going forward. But the real world may be vastly different. As they say – trees do not grow to the sky.
China needs to put in place a few things. The country has plans to grow as a consumption driven economy and not as a manufacturing-export hub for the world. To achieve these goals it needs to empower its citizens and increase their per capita income. This can be possible only through an increase in economic activity. There is a need to produce and market more goods and services for its vast population. For all these, the country will require a robust corporate world. Private hands cannot be replaced altogether with the government's intervention.
In case of other countries also the base effect will make inflation appear low the next year. That should help central banks slow down on interest rate hikes. Consumer sentiment should improve and these economies too should come back to normalcy. The China plus one policy will not only benefit India but also benefit other Asian nations such as Taiwan, Korea and Vietnam. The best way to benefit from the same is to invest in these countries.
How to tap the opportunity?
Though there are many mobile applications and brokers that facilitate investing in overseas stocks, there are very few investors who understand these markets. Also there is no point chasing past winners. For example, just because technology stocks did well in the last bull market, do not load up on them. The winners in the future may be vastly different. It is better to let the professional do this job for you. Either you can invest in an index fund that tracks a broad-based Hang Seng index, or stay with an even more diversified mandate – such as investing in Asia. Franklin Asian Equity Fund is a case in the point. The scheme invests in shares of companies listed in Asia. If you are a comfortable investing in country-specific schemes then you also have schemes focusing on Japan- Nippon India Japan Equity Fund and Taiwan- Nippon India Taiwan Equity Fund.
Whatever you select, do not expect a quick turnaround in these countries. As long as the US dollar keeps strengthening, emerging markets will remain under pressure. You can make money if and only if you have patience and can handle volatile times ahead. Do not allocate more than 5 per cent of your money to these investments and that too through Systematic Investment Plans (SIPs).